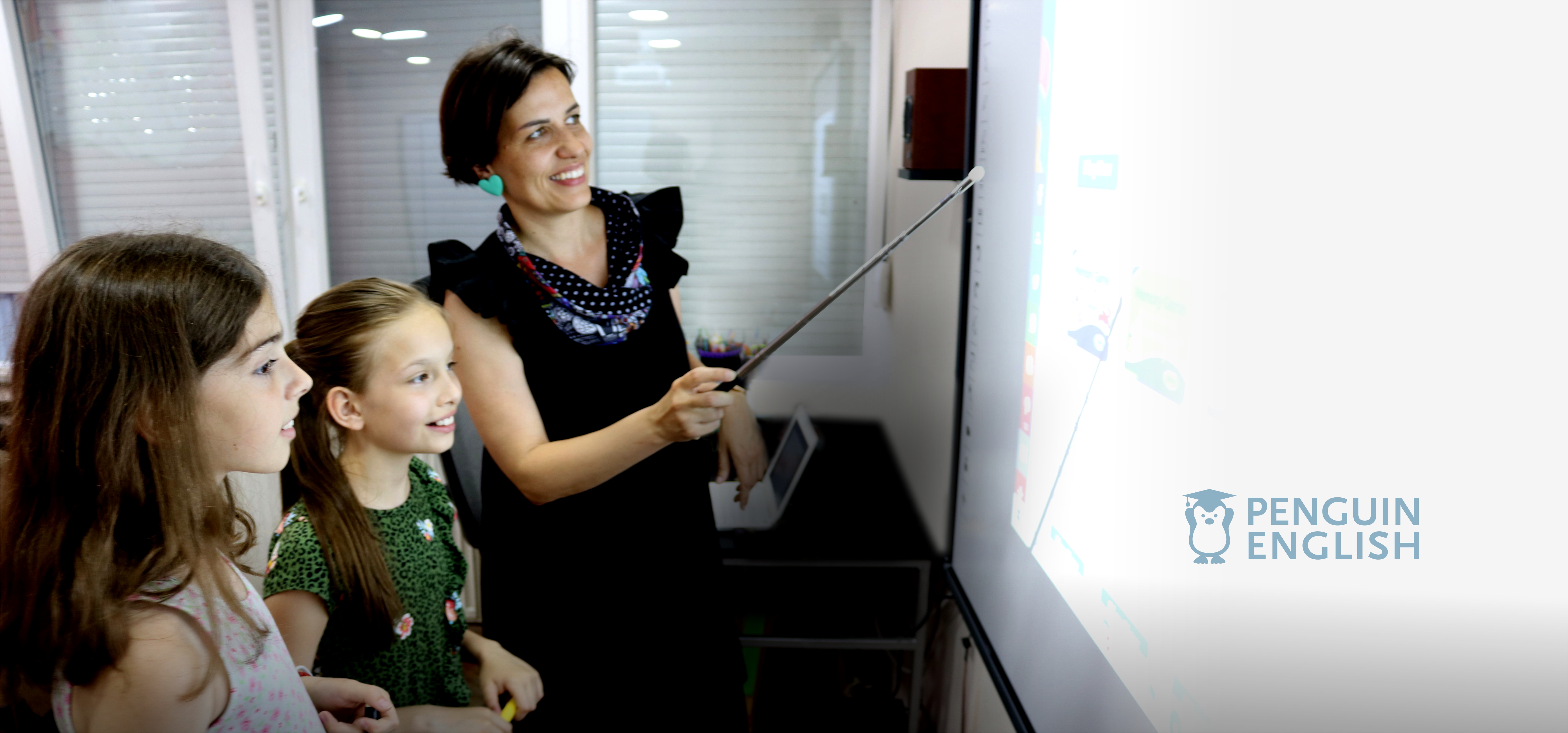 About School
Penguin English Language School
was founded in 1993.
Since then, time has flown, because we have been friends with wonderful, clever children, some of whom have even become our colleagues!
Application of professional and modern educational methods, high quality teaching staff, a serious approach to work and our dedication to each student, resulted in expansion of the number of students, teachers and other capacities. Our achievements and success of our students have been recognised by a large number of scientific and expert public, and in 2010 we became a full member of
YALS
(Association of Language Schools of Serbia), as well as the associated member of
EAQUALS
, the European Association for the Evaluation and Accreditation of Quality Language Services.Although we have been nurturing a very serious approach to the teaching process, from our very beginnings we have been giving our best to make learning a foreign language appealing and fun for our young learners. Besides jubilee performances, we organised quiz shows, talent competitions, concerts, fancy dress parties, movie nights, travels, camping tours, and plenty of interesting happenings which brought a positive and creative atmosphere to our school. Even after 30 years, we haven't grown tired! On the contrary, we are still setting new standards, maintaining high quality teaching, introducing up-to-date teaching materials and finding ways to make classes more interesting to our students, and our teachers available for any kind of assistance. The English language courses for pre-school children, primary and secondary school students, language courses for adults, translations, preparation for entry tests to universities and Cambridge certificates, are some of the services that
Penguin English
continues to offer to its clients.
We are proud of the results we have achieved, but also aware of the fact that we must be even better, because we have yet to prove ourselves to new, more demanding generations of students ahead of us.
Penguin Online
is a new platform created by
Penguin English Language School
. Having worked successfully for thirty years, we decided that it is the right time to make our experience and teaching methods more dynamic and easily available. We start our journey in the exciting world of online teaching with our experienced teachers. Their achievements in working with students are the result of hard work and enormous dedication. Keeping pace with the up- to-date achievements in professional and methodical practices, we offer you the possibility of learning foreign languages individually or in groups, offline and online courses and various educational and interesting materials.